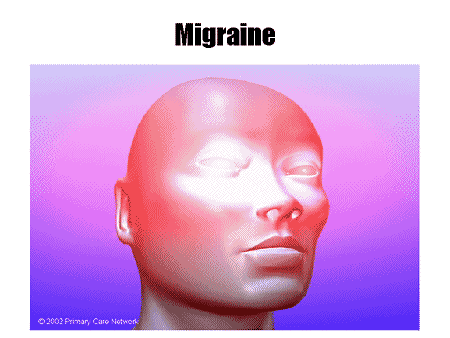 This stage is the one most people, both migraineurs and non-migraineurs, think of when they hear the word "migraine." When we say "migraine is more than just a headache," it's because there are three other stages and much more to this stage than JUST the headache pain. Sometimes, a migraineur may not have head pain during this stage but exhibits other symptoms, called a "silent migraine." To clarify, we use the term "migraine attack" to refer to migraines and "headache" to refer to this stage only.
What are the symptoms?
Excruciating throbbing head pain
Sensitivity to light and sound
Nausea, stomach ache, stomach upset, loss of appetite
Vomiting, constipation, diarrhea
Vertigo or faintness/lightheadedness
Hot and cold flashes, perspiration
Cognitive confusion
Visual distortions
Fatigue
Nasal congestion
Depression, anxiety, and/or nervousness
How long does this stage last?
Anywhere from 4-72 hours!
What are your pain stages normally like? How many of these symptoms do you experience? Do you experience the same symptoms every time you get a migraine attack?

The rest of my series on migraine stages:
Migraine stage 1: Prodrome
For More Info: